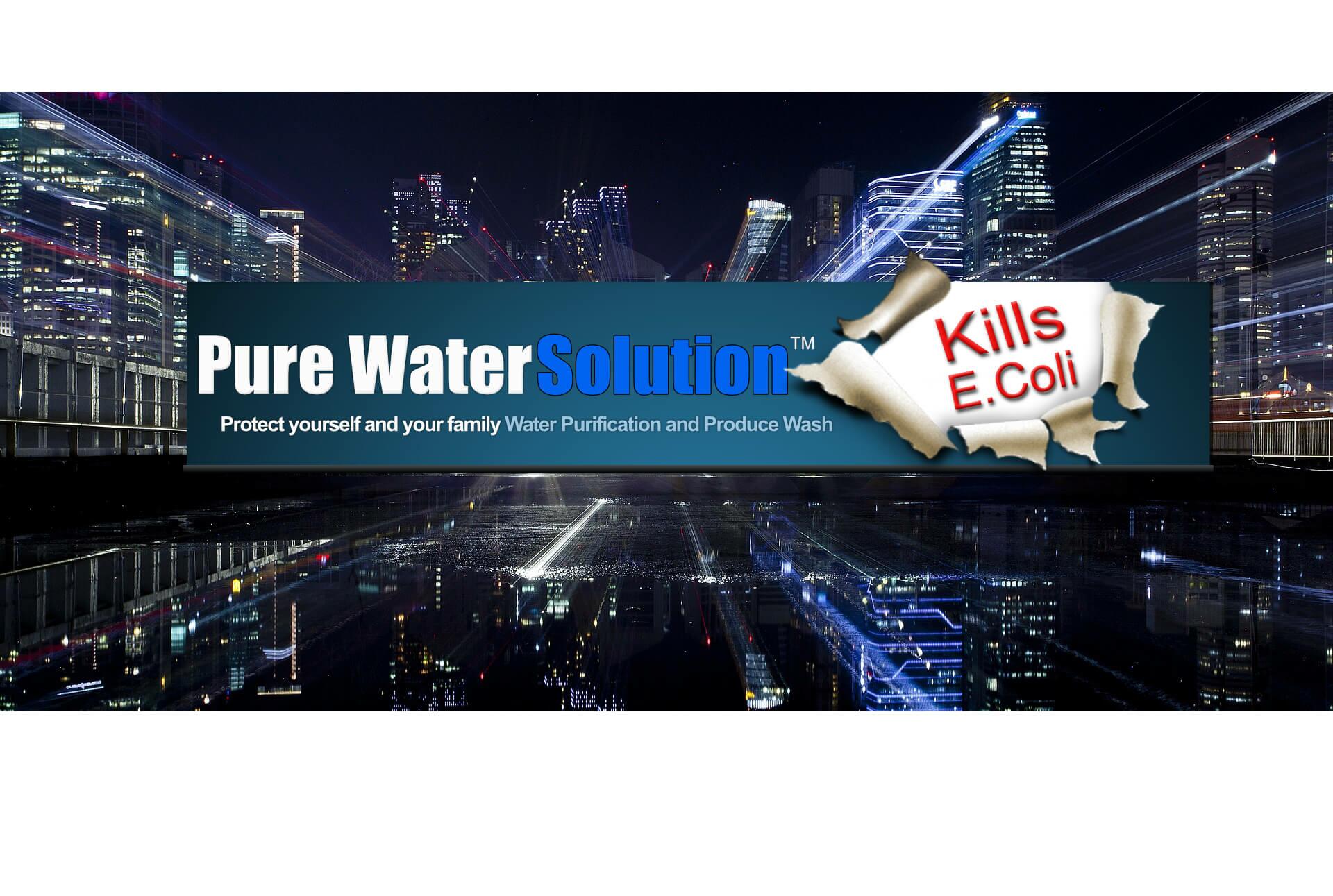 CDS, chlorine dioxide, sodium chlorite, hydrochloric acid, chlorine dioxide solution
Pure Water Solution, a family based business, has been producing Chlorite based water purification products for the last 17 years.
Use Chlorine Dioxide to remove pesticides and heavy metals from drinking water, fruits, vegetables and produce.
"Your body is where YOU live. If you mess that up, then where will you

LIVE."
PLEASE NOTE: The United States Environmental Protection Agency has recently redefined Chlorine Dioxide as a pesticide. The EPA is attempting to restrict the use and distribution of Chlorine Dioxide products in general as "a matter of safety".
WHY CHOOSE US
ALWAYS FRESH
Because of our high volume of sales we make our products daily. We always attempt to have inventory for days with increased sales. Our products are never more that 5 to 7 days from date of manufacture.
QUICK DELIVERY
We generally ship daily 5 days a week. We offer USPS, FedEx and USP shipping services.
BEST QUALITY PRODUCTS
We have been doing this for 17 years. Most of our competition has only be around for one or two years. We have developed tried and true quality control processes. Our production values are second to none.
CUSTOMER SUPPORT
With our new website we can be contacted 24/7.
Email: thepurewatersolution@gmail.com
CUSTOM MADE DROPPERS
We use a custom made dropper made of Flouroglazed Thermoplastic Elastomer instead of rubber. Rubber quickly degrades upon exposure to Chlorite or Hydrochloric acid. This is especially important for long term storage and stability.
SAFETY PRECAUTIONS
Over the course of 17 years we have literally tested almost every container material available. We do not use HDPE (High-density polyethylene) or polyethylene bottles as they are unsuitable for storage of our products. We use PET (Polyethylene Terephthalate a 100% recyclable material, and to its credit, is the most recycled thermoplastic in the world.) PET plastic has no BPA or bisphenol A to seep into our solutions. We also offer glass bottles as they have been proven to be the most stable containers available. Please understand that glass is more expensive due to increased weight and cost of production.
INDUSTRY STANDARD PRODUCTS
Our products are offered in all of the standard values. As new concepts are introduced we evaluate and respond with new and innovative products.